Tuscaloosa High School
Class Of 1968
What's New
Posted on: Sep 25, 2022 at 3:23 PM
Birthday Blessings to you Brenda!
Posted on: Sep 21, 2022 at 2:42 PM
Happy Birthday Pat!
Posted on: Sep 13, 2022 at 1:13 PM
Hi Debra - Thanks for sharing such great photos - you still look the same.
I never realized we had the same birthdate!
I was born at '2:00 something' AM - am I older or younger than you?
Blessings on your birthday Becky!
I remember your mother, sweet lady.
Posted on: Apr 06, 2022 at 1:53 PM
Happy Birthday Margaret.
Celebrate!
Happy Birthday a little late Mike!
And Merry Christmas to all the Lambs!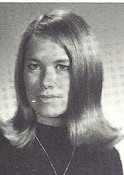 Posted on: Dec 13, 2017 at 5:38 PM
Happy Happy Birthday Marian. Do you remember the night we triple dated? You had a blind date with Greg Almond. I thought of this when he was married to Cher and then the Almond Brothers. We knew him as part of the Almond Joys. LOL.
Happy Birthday Ginger and many more!
Happy Birthday Kay! ??????
Posted on: Oct 30, 2021 at 12:54 PM
Happy Birthday Melinda!
Posted on: Sep 22, 2021 at 1:15 PM
Happy Birthday Brenda! I hope you have a wonderful day.