Tuscaloosa High School
Class Of 1968
What's New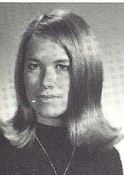 Happy Happy Birthday Marian. Do you remember the night we triple dated? You had a blind date with Greg Almond. I thought of this when he was married to Cher and then the Almond Brothers. We knew him as part of the Almond Joys. LOL.
Happy Birthday, Mike. Hope you have had a great birthday.
Hope you had a great birthday yesterday.
Happy Birthday Sharon????!
Happy belated birthday Bobby!
Posted on: Apr 08, 2017 at 10:59 PM
Happy Birthday Wally.