Tuscaloosa High School
Class Of 1968
What's New
Happy Birthday Gary???? I live inPhiladelphia, Tn. I went to Castalian Springs a couple of years ago to buy a goat.
Happy Birthday Bobbie!!!!
Posted on: May 28, 2019 at 1:57 PM
Happy Birthday Jim????
I know it was early but I was afraid I would miss it.
Posted on: Mar 14, 2019 at 11:35 AM
Happy Birthday Rosalyn????????
Posted on: Jan 28, 2018 at 10:29 AM
Happy Birthday Jan!??
Posted on: Sep 13, 2018 at 4:38 PM
Happy Birthday Pat??????
Happy Birthday to a beautiful lady inside and out. Today is my granddaughter Ava 's birthday also.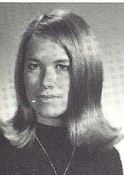 Posted on: Jul 24, 2018 at 5:31 PM
Happy happy birthday Barbara.
Charlie, hope you have had a great birthday today.
Missed you being at the 50th reunion Jim.
Posted on: Apr 14, 2018 at 10:34 AM
Hi Becky, sorry to bother you , I don't know if it makes a difference but my married name (Little) is not included with my name on the list. Thank you.